Welcome to our practice in the center of Erlangen.
Our bright and up to 20m² treatment rooms invite you to feel comfortable and relax during your treatment time. Active therapy takes place in our modern equipped training area. Changing rooms for men and women are available.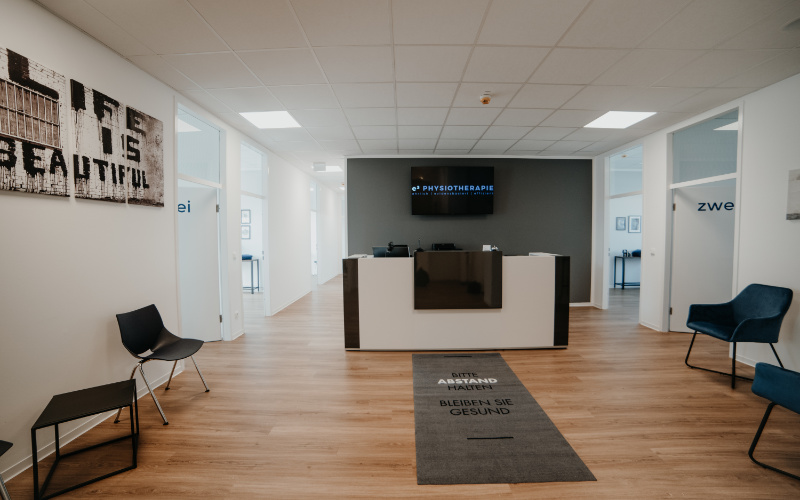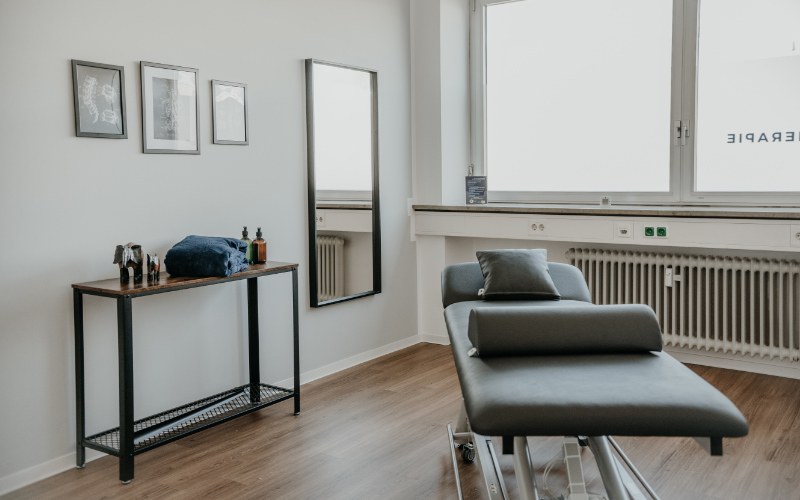 Our team
Our experienced and highly qualified physiotherapists address your individual needs and create your personal therapy concept.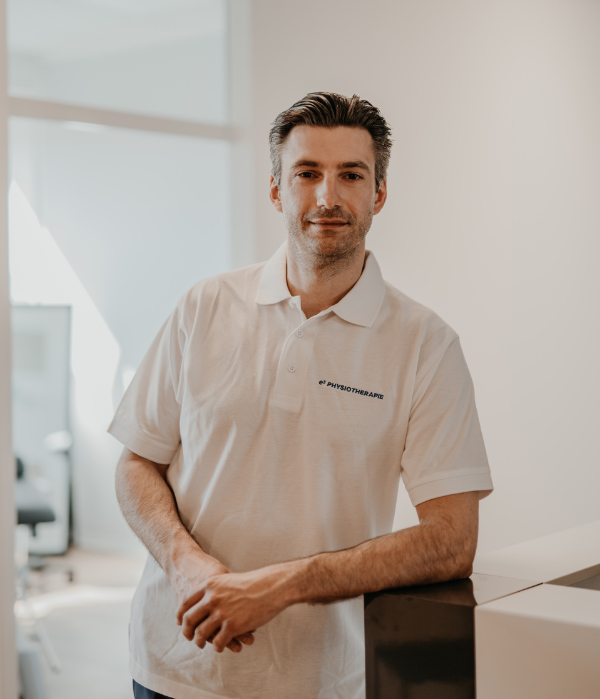 Maximilian Pfülb
Owner e³ physiotherapy
state certified physiotherapist since 2010
Manual therapist
Alternative practitioner in the field of physiotherapy
Stress Management Coach i.A.
Fitness trainer
many years of experience in the care of athletes from competitive sports
"Besides being passionate about making people healthier, I love exercise, delicious vegetarian food, and good conversation with friends and family."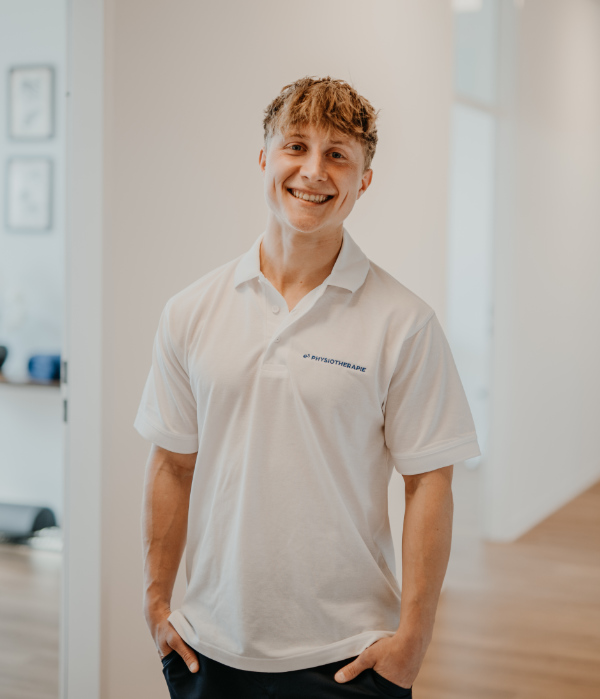 Max Nimmrichter
Training therapy management
state certified physiotherapist since 2019
Graduation 2021 B.Sc. Physiotherapy
Manual therapist i.A.
Vollheilpraktiker i.A.
Numerous experiences in the field of training therapy (course instructor)
Mastermind 😉
"I see my role as helping each person discover their full potential. I've always found joy in exploring my personal limits in the athletic realm and now setting new standards in the professional realm."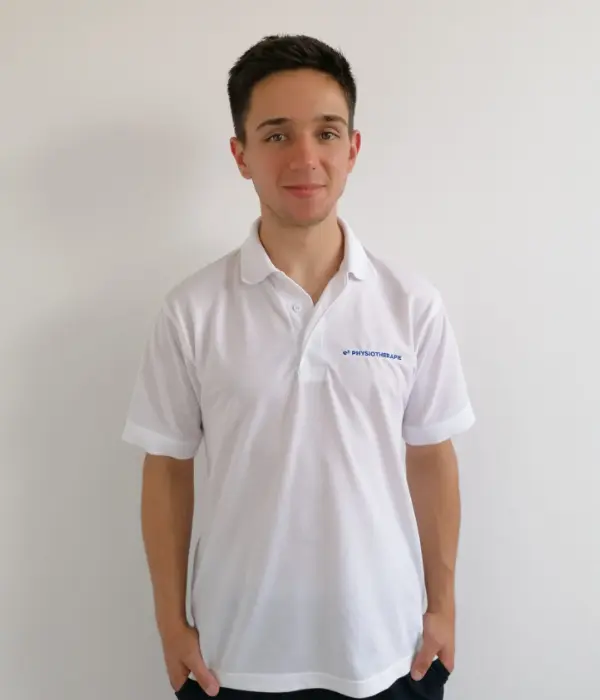 Maximilian Hafenbrädl
state certified physiotherapist since 2019
Manual therapist i.A.
Sectoral healer i.A.
Experience in the physiotherapeutic care of soccer teams
"For me, it's important to educate each patient in detail about their problem, show them an individualized way back to more exercise, and guide the patient along the way."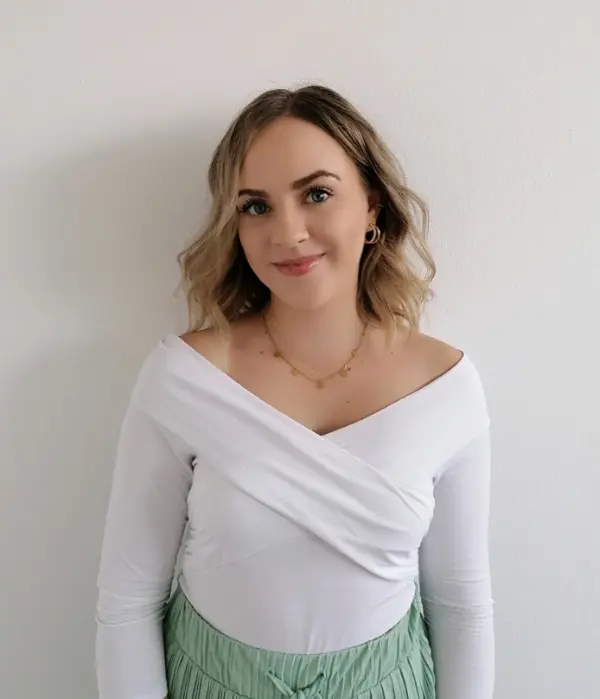 Kim Pichl
Training as office management assistant from 2017-2020 in a rehabilitation clinic
Receptionist in physiotherapy since 2021
Practice management i.A.
"I see my role as providing a knowledgeable resource for both patients and therapists."
"We combine scientific principles with an individualized approach to therapy."
The world has been changing, and not just since Corona. Digitization is progressing faster than expected, and environmental protection is also playing an increasingly important role.
We as a practice want to share this journey.
Paperless practice
Our goal is to work almost paperless. Forms and documents are signed via tablet so as not to burden the environment unnecessarily by wasting paper.
Ecological sheets
We rely on 100% ecological wash flow fiber sheets to rest on our therapy beds. During your treatment time, you will always use your personal sheet, which we will reserve for you. This saves us numerous washing cycles and protects the environment.
We owe a lot to Andreas as a practice. His publications are in our eyes a must for every physiotherapist with vision (not only for physiotherapists very worth reading).
Digital products for trainees, students, teachers, clients and practitioners in the medical-therapeutic sector.
Get to know us personally!
We will be happy to advise you.