Our experienced and highly qualified physiotherapists address your individual needs and create your personal therapy concept.
Max Nimmrichter
Training therapy management
State certified physiotherapist since 2019
Graduation 2021 B.Sc. Physiotherapy
Manual therapist
Numerous experiences in the field of training therapy (course instructor)
Crossfit athlet & Coach
"I see my role as helping each person discover their full potential. I've always found joy in exploring my personal limits in the athletic realm and now setting new standards in the professional realm."
Maximilian Hafenbrädl
State certified physiotherapist since 2019
Manual therapist
Sectoral healer i.A.
Experience in the physiotherapeutic care of soccer teams
"For me, it's important to educate each patient in detail about their problem, show them an individualized way back to more exercise, and guide the patient along the way."
Marcus Broja
Sports scientist B.Sc.
State-certified physiotherapist
Physiotherapist B.Sc.
Fitness B-License
"I want to get to know you as a person, learn what your diagnosis means to you personally and how I can help you in that regard. Your body is adaptable. Together, we'll develop a path to greater resilience and movement."
Patrik Arapoglu
State certified physiotherapist since October 2019
Lymph/KPE therapist since November 2019
Experience in physiotherapeutic care of powerlifters, olympic weightlifters and strongmen
Experience in strength and conditioning training of martial artists (esp. MMA and boxing).
"No human is a machine which needs spare parts or a "service". I want to help my patients understand this and help you sustainably manage pain or injury."
Niklas Neukirch
State certified physiotherapist since
2021
Functional Training B-License TUM 2021
Lymphatic Drainage Certificate 2021
Manual therapist i.A.
Athletic trainer i.A.
Instructor C-License Children and
youths 2015
DFB-Trainer-C-License 2017
Experience as a youth coach in soccer
"Health and well-being are not static states, but developments with many influencing factors. In these processes, I would like to support my patients in the best possible way."
Benjamin Sieber
State certified physiotherapist since
2021
Study Physiotherpaie (B.Sc. 2023)
Supervision of the handball team
Brooklyn United (Bruck)
Physiotherapist for the Bayernkader
Breakdance at the Landestanzverband
Bavaria (LTVB)
Physiotherapist for the
Germany Squad Breaking at the
German Dance Association(DTV)
"My own e³ is: empathetic, ambitious, enthusiastic. Coupled with the e³ of the practice, I try to work with each person to achieve the best possible treatment outcome for them."
Phil Woditsch
State-certified physiotherapist since 2017
Advanced training KGG + athletic training
Advanced training KG-CNS
Advanced training in manual therapy
Experience in martial arts and powerlifting
MMA trainer and athlete
"Life is movement, without movement life is nothing. It's difficult to break out of a stalemate, but once done, it's worth the effort."
Liv Stöth
State certified physiotherapist since October 2022
Sports physiotherapist i.A.
Physiotherapeutic care of the 1st Bundesliga team of HC-Erlangen since July
Athletic trainer mC-youth HC-Erlangen
Tennis coach license
"Unless you do the right things, right things will not happen to you." (Sadhguru)
My motto in life and in physiotherapy. Health cannot be taken for granted, but I am convinced that one must actively contribute to its maintenance. With empathy, I want to get the patients to experience that it is their own activity that brings about positive change.
Björn Rudolph
State-certified physiotherapist since October 2019
B. Sc. Applied Therapy Sciences since February 2022
Manual therapy i.A.
KG-CNS (Bobath) i.A.
Experience in physiotherapeutic care in athletics
"I see my task as providing patients with knowledge, approaches to solutions and suggestions for action about the impairment in question and supporting them on the path towards health."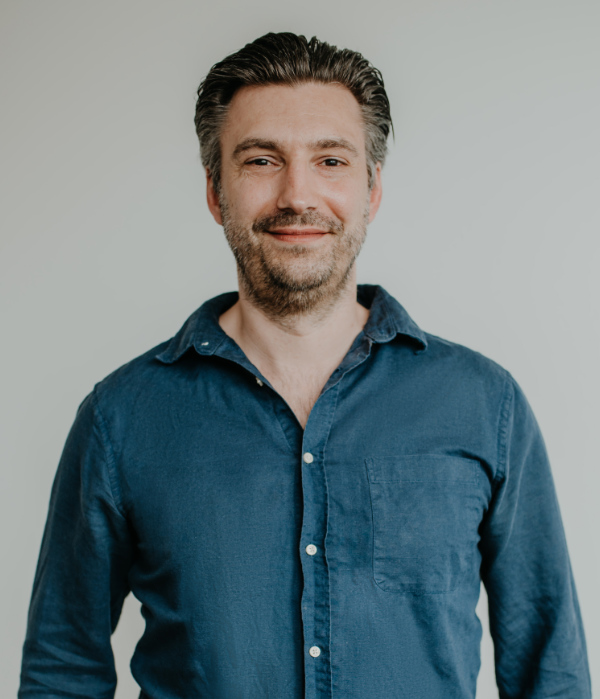 Maximilian Pfülb
Owner e³ physiotherapy
State certified physiotherapist since 2010
Manual therapist
Alternative practitioner in the field of physiotherapy
Fitness trainer
many years of experience in the care of athletes from competitive sports
"Besides being passionate about making people healthier, I love exercise, delicious food, and good conversation with friends and family."
Kim Pichl
Training as office management assistant from 2017-2020 in a rehabilitation clinic
Receptionist in physiotherapy since 2021
Practice management
"I see my role as providing a knowledgeable resource for both patients and therapists."
Eni Juhasz
Study Health Management (BA 2023)
Yoga teacher
Fitness trainer B license
Social Media Management
"Health is EVERYTHING, because without health everything is NOTHING."
Lisa Danker
Training as a dental assistant (ZFA)
Work as a ZFA in various
practices
Commercial activities in the dental
area
"The only way to do great work is to love what you do."
Sophie Göttmann
Apprenticeship as industrial clerk
B.A. Cultural Studies
Activities in administration, marketing and communication
Athletics swimming coach in training
"It's never wrong to do the right thing."
Theresa Finger
Study Tranlation Sciences
B. Sc. Psychology (2023)
Assistant at the chairs of methodology and health psychology.
"I am always fascinated by how much change we can bring about."
Get to know us personally!
We will be happy to advise you.